13 Sep 2017
7:00pm
Motion Picture & Television Fund
10 Year Anniversary Screening of TALK TO ME
Outspoken ex-convict Ralph "Petey" Greene (Don Cheadle) talks his way onto the air at a white-owned radio station in 1960s Washington, D.C. Fueled by the new music and social upheaval of the times, he courts controversy while becoming the voice of the black movement.
Directed by: Kasi Lemons
Produced by: Joe Fries, Mark Gordon, Sidney Kimmel
Cast:
Don Cheadle
Chiwetel Ejiofor
Taraji P. Henson
Cedric The Entertainer
Martin Sheen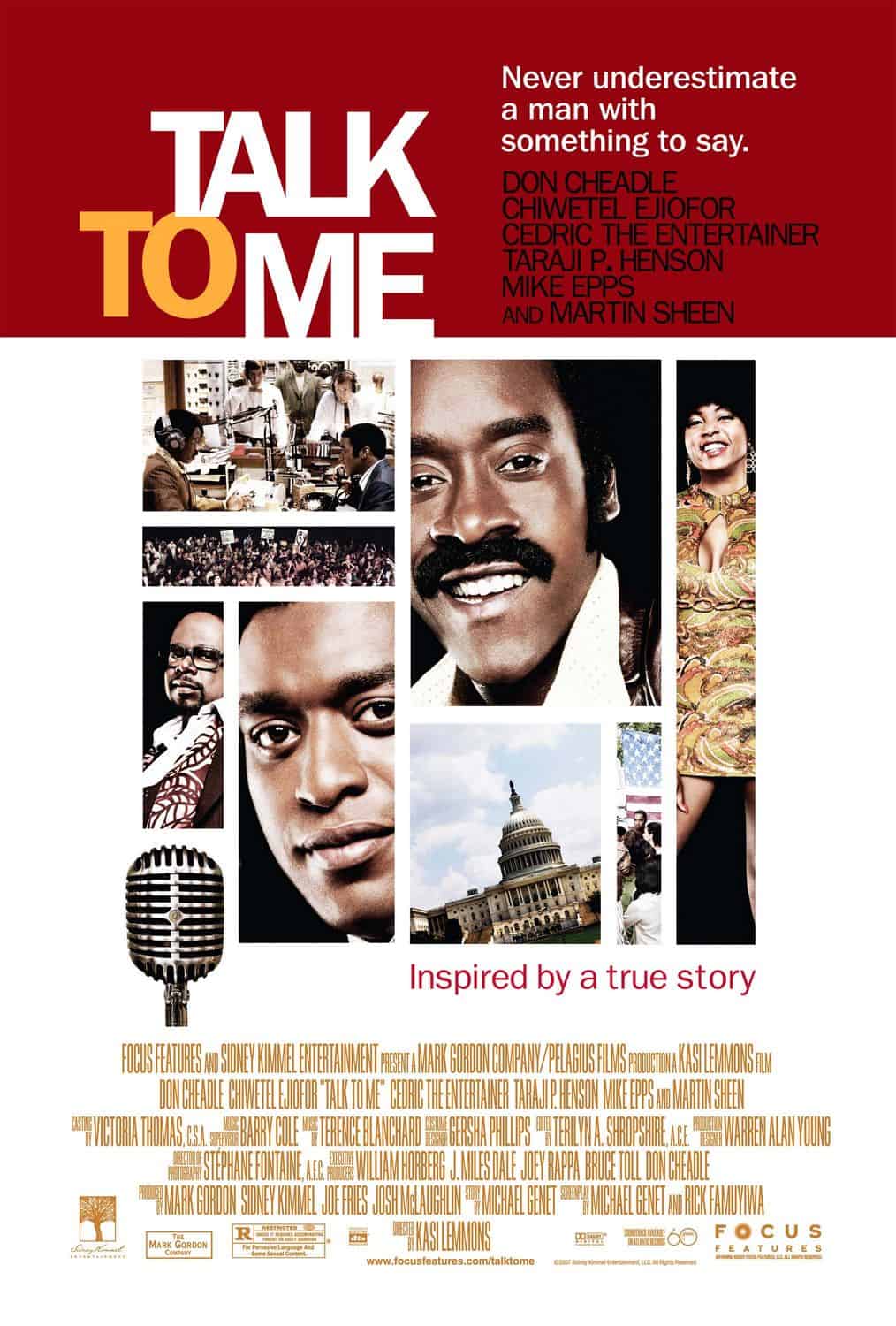 Join us at the newly renovated Motion Picture and Television Fund theater as we celebrate the film TALK TO ME at the Opening Night of CFF! Reception to follow… mix and mingle with cast and filmmakers at Pedalers Fork restaurant.
Evening benefiting The Petey Greene Program